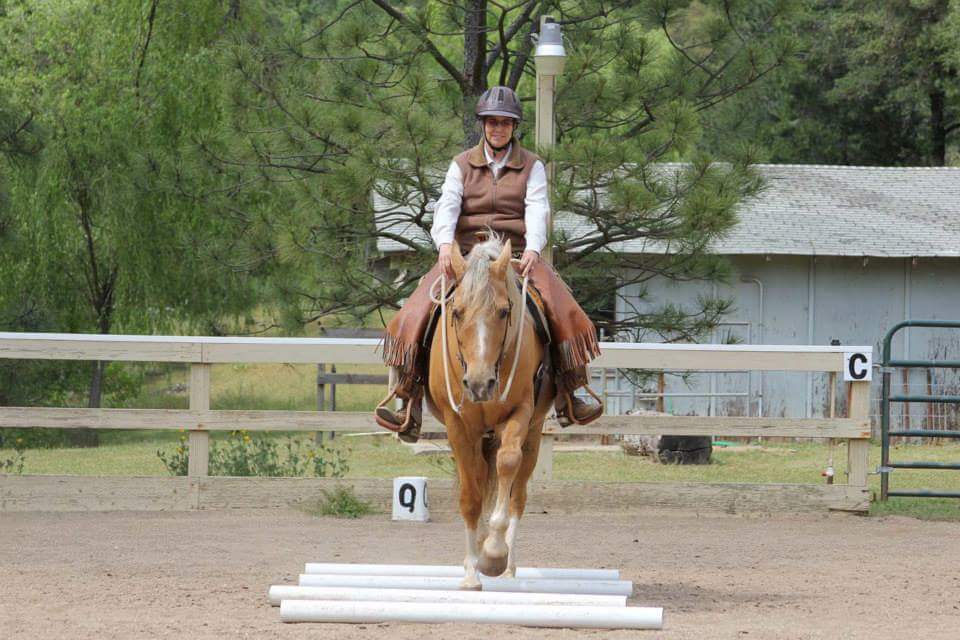 Dressage = Progressive Training...
And it's particularly fun in the Cowboy Dressage® way!
Elaine travels to teach clinics and lead gatherings. Being a dedicated Cowboy Dressage® enthusiast, she is excited to share all the benefits the sport offers to both horses and riders. For more on why Elaine loves Cowboy Dressage® just click here.
In 2015, Elaine was listed as Clinician, Lessons, Training, and Resource by Cowboy Dressage World. As of April 2016 she earned her status as a Recommended Cowboy Dressage Judge. As a member of the Cowboy Dressage World Professional Association, Elaine qualified in October 2016 as a Cowboy Dressage Clinician Level 1.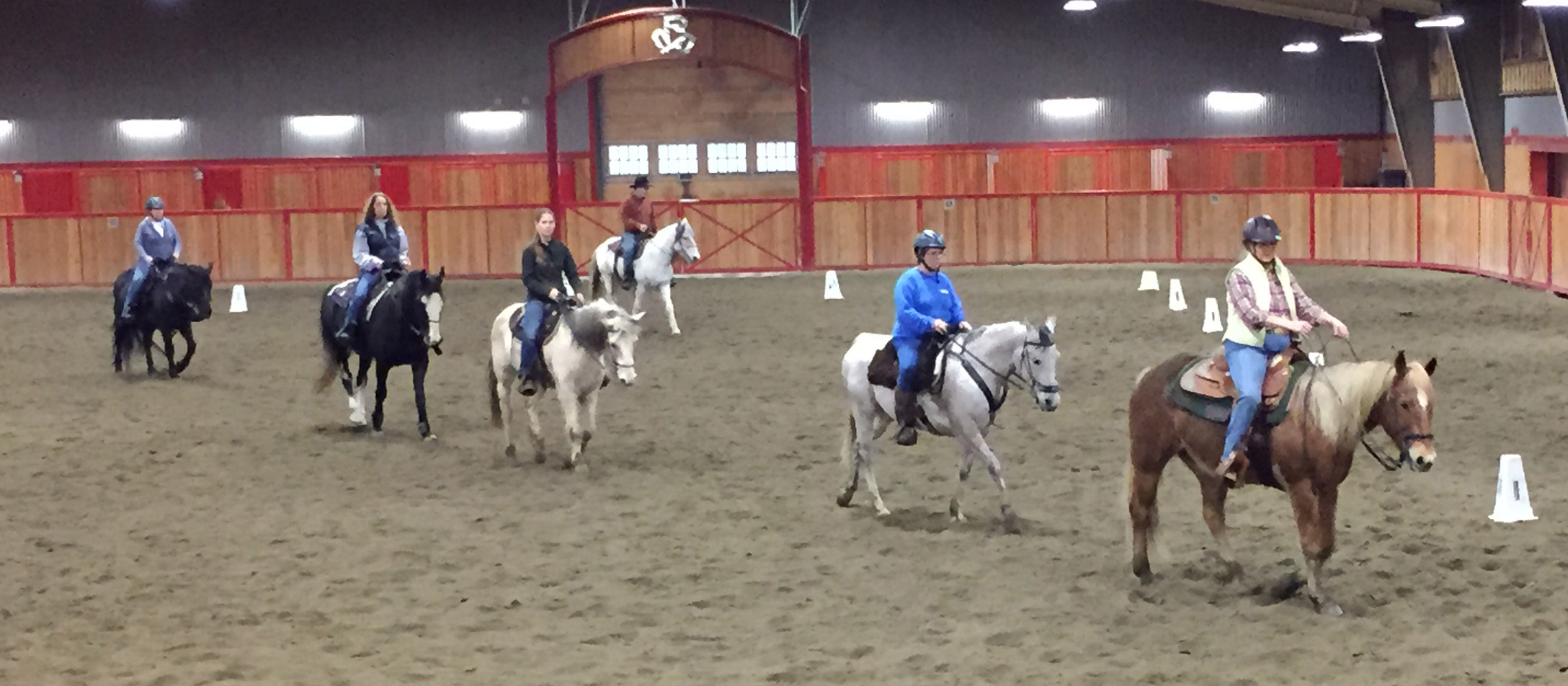 Depending upon the previous experience of the participants and length of clinic, Elaine teaches these highlights:
Introduce the set up and geometry of the unique Cowboy Dressage® Court.

Explain and demonstrate the maneuvers and how they benefit the horses' training

Explore the Cowboy Dressage® Challenge Court, the added fun it brings, and how it ups the ante

Use the judge's score sheets to maximize performance on and off the court

How seat, leg and rein aids achieve the training goal of each element

Bend! The importance of bend.

Show the flow from one maneuver to the next

Make a difference between the working and free gaits

Start and end each maneuver with polish

Concentrate on smooth transitions

Timing aids with the horse's movement

Keeping it together throughout the test

Answers to participant questions.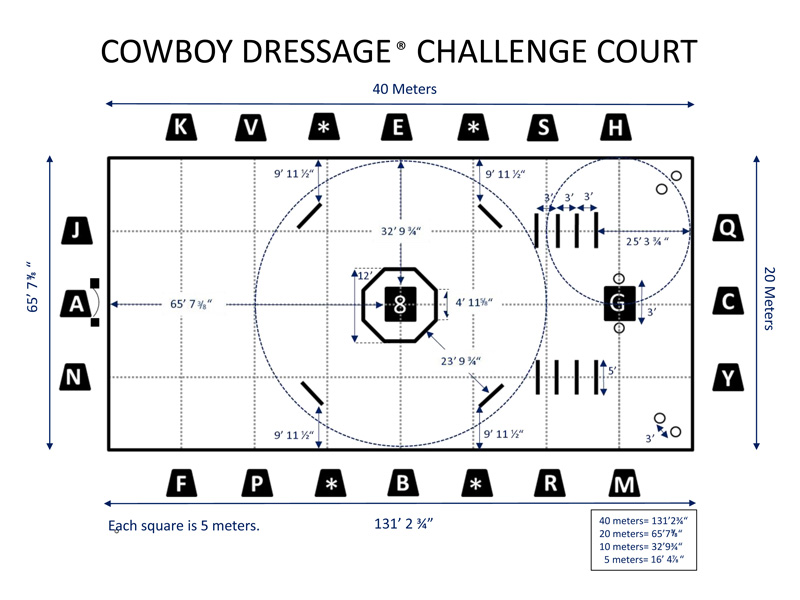 If you are interested in attending an Elaine Meredith Steele Cowboy Dressage® Clinic, she travels worldwide to teach, so look on her schedule for one near you. If you would rather have a clinic in your own locale or within your available time frame, contact Elaine to become an organizer in your area.
You may choose to paws and view,
Get 'er done,
Or simply follow around the bend...