Elaine is certified to teach Centered Riding® Open Clinics
As a Level IV Apprentice Centered Riding® Clinician, Elaine is qualified and certified to teach Centered Riding® Open Clinics. A clinic lasts from one to three days and is often preceded and/or followed by lesson days.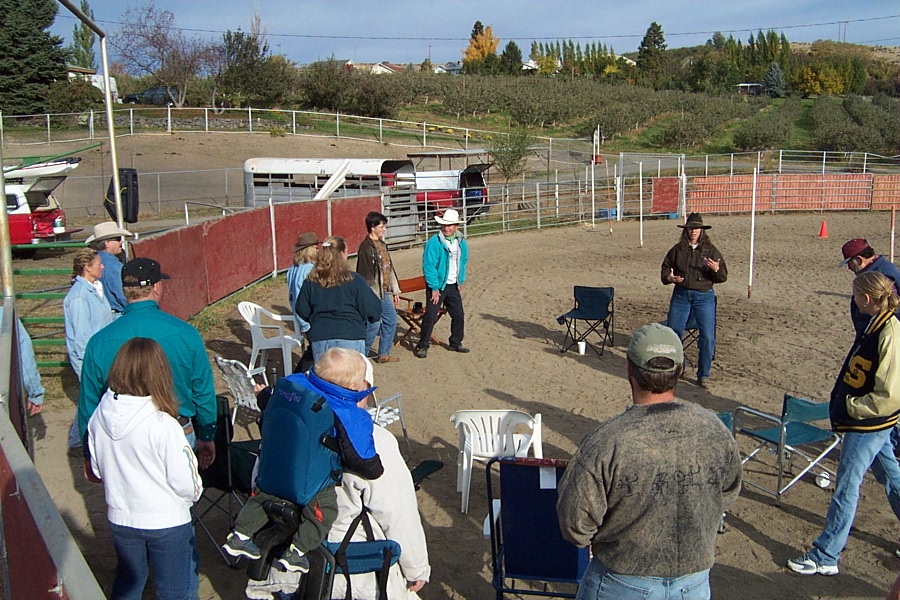 Typical clinic mornings start with a daily one and a half hour of un-mounted groundwork before the riding lessons. During this time we will use interactive demonstrations that increase rider awareness to explore the Four Basics of Centered Riding®, compare human and equine anatomy and discover better body use. We may even partner up during several fun exercises designed to experience the horse's point of view.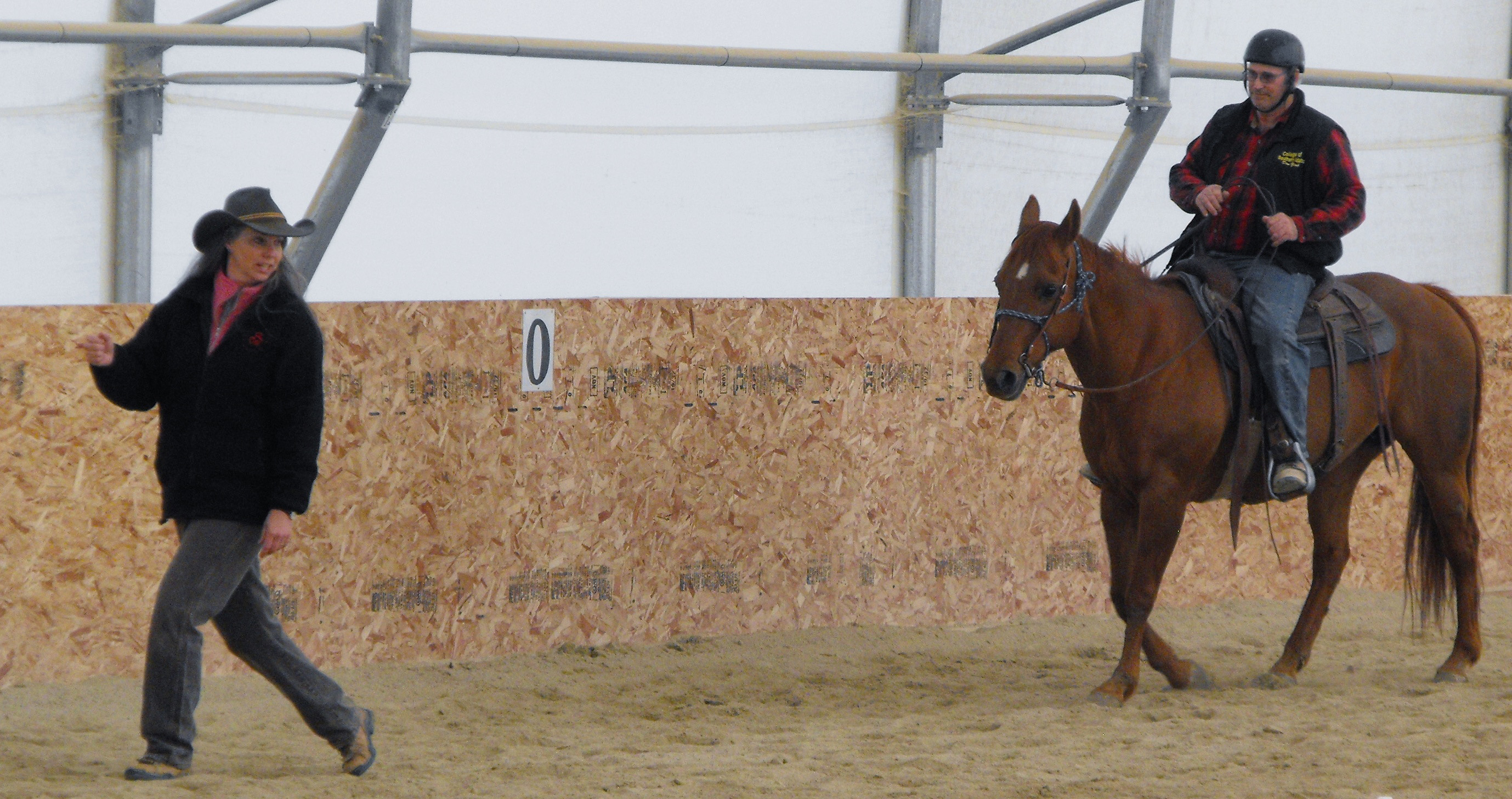 The focus during the riding portions of the clinic is on applying the Centered Riding® Techniques learned during the groundwork portion of the clinic. Elaine's goal is to encourage balance and harmony with the horse. All participants are strongly urged to watch as many lessons as possible. Seeing other horses and riders helps tie the new information together.
We will start with the basics and go from there.
The genius of Sally Swift's work is the connection of mind and body. She mastered giving us icons or images which actually represent an integration of thought and action. Think the image and the body parts work together to be a reality. She gave us Four Basics to help tap into that mind body connection:
Centering
Building Blocks
Soft Eyes
Breathing
The Four Basics are supported by the foundation of Grounding. And they are all activated by the rider's Clear Intent.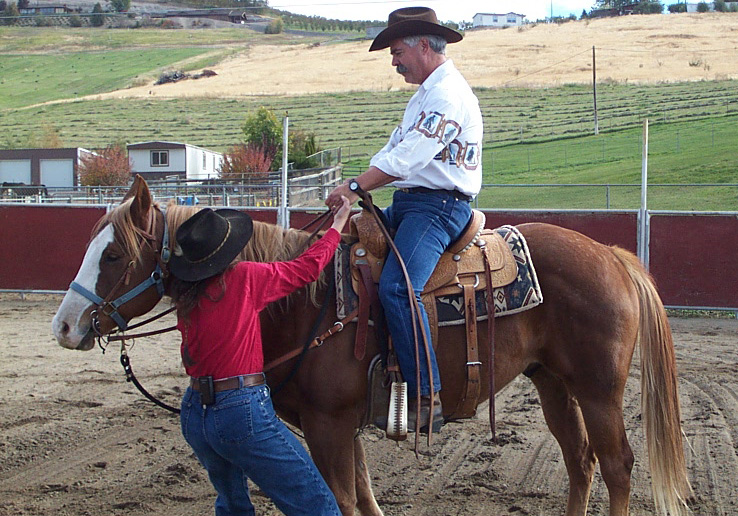 Centered Riding®'s powerful tools can help anyone working with horses to build better relationships. If you are interested in attending one of Elaine's Centered Riding® Clinics, please look on her schedule for upcoming clinic dates.
If you are interested in organizing a clinic in your area, please check out the links below and use Elaine's contact information above to discuss how she can fulfill your needs.

You may choose to stop and listen,
Or follow the sound of those hoof beats...