Even more than we are doers, we are (as horseback riders) the deciders.
Trinergy brings awareness to the methods of our decision making process, to the mechanics of horse and rider putting intent into action, and to the evolution of two parts into a pair. Once our decision is clear, the doing (the horse's part) becomes effortless. The final result is inspirational.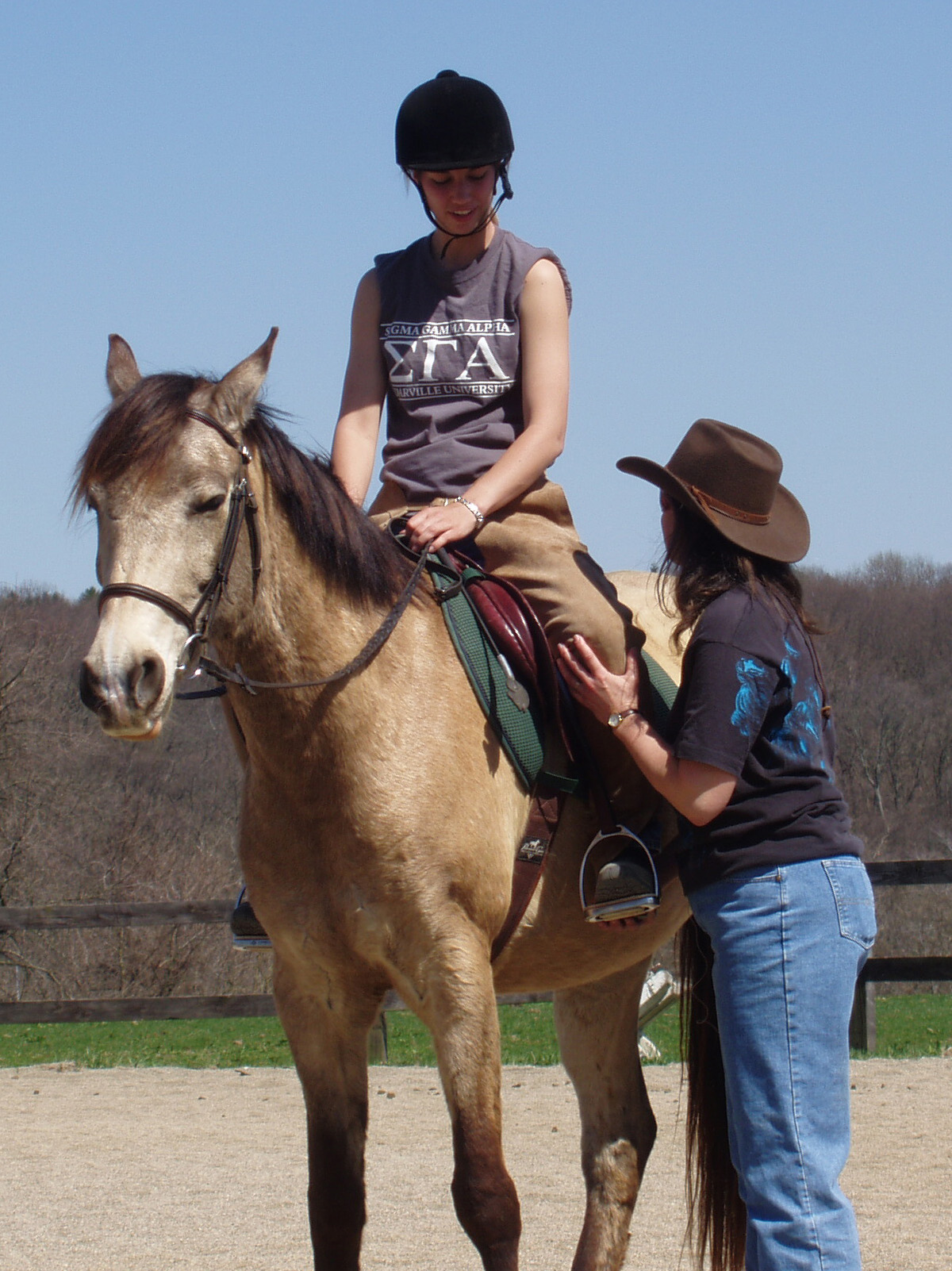 Private and semi-private lessons set the stage for developing that decision making process. Unlike the old adage "practice makes perfect", it is practice formulated with awareness and understanding that forwards improvement. The integration of body, mind and spirit will help you to build a foundation of self awareness, increased mobility and precise aides that will relate to your entire pursuit of horsemanship, no matter what your application.
Elaine can tailor your lesson to your interests. She will also observe your horse and let the horse tell her what would best help the pair of you. As a certified Centered Riding® Clinician, Elaine teaches lessons using Centered Riding® Techniques. Elaine also teaches Cowboy Dressage®. She can often pulls from her experience in trail riding and gaming or, for a group, adds elements of drill team.
Elaine does not provide school horses or have a riding stable.
You will need to provide a location to receive your lesson and bring your own horse. Be sure to have permission to have an instructor come to your riding location.
Riding Lessons are 60 minutes of arena work and summaries. Elaine prefers lessons to be scheduled an hour and fifteen apart. This gives extra time for questions and answers, bathroom breaks and catch-up time in between. Participants sometimes combine two lessons back to back. Elaine teaches privates and groups up to four. Special arrangements can be made for larger groups.
Please note: One of Elaine's lesson requirements is that we all have fun in the process!
Be sure to wrap up your
Then you can high tail it on over...