Please make yourself at home and enjoy the ride!
~ Phil and Elaine
Trinergy Riding Instruction, LLC

AWARE ~ ALIGN ~ APPLY

Our mission is simple.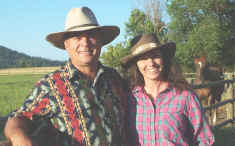 For horses the three energies of Body, Mind and Spirit are interconnected. Our mission is to help Elaine's students integrate these energies into their riding using the concepts of Aware, Align, and Apply. We enjoy seeing the resulting joy, freedom, balance, communication and confidence in both the horses and the riders.
Our vision will lead us on our life journey.
We will continue to learn and expand our knowledge base, and ultimately, to share with others. We will explore ways to reach out, offering viable tools that develop real progress between horse and rider, regardless of the style of horsemanship.

Here is your link for a quick look below at current events and Elaine's schedule.