In my mind I was either being a horse or riding a horse, even when I was sailing as a child with my family.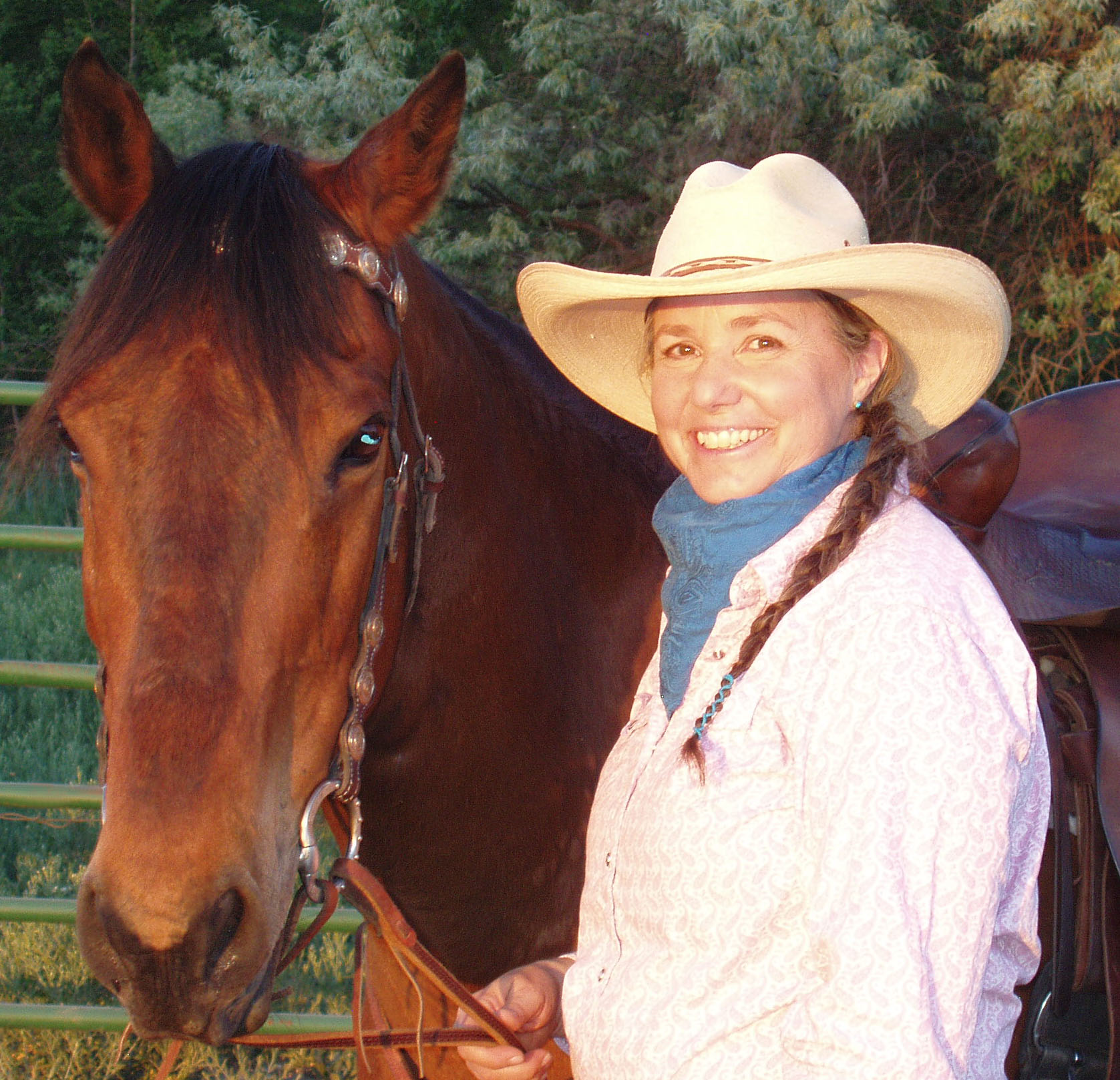 I always loved the idea of horses and they finally became a reality in my life when I was 26. My children's involvement in 4-H gradually drew me into actively teaching. I took my initial Centered Riding® Instructor Course in 1992 from Sally Swift, Centered Riding®'s founder, and have actively pursued related studies since. I was approved for Level II in 1998, attained Level III in 2001 and was accepted to begin my apprenticeship training for Level IV in 2003 under the mentorship of Senior Clinician, Sally Haney.
Over thirteen years I concentrated on my "day job" as the senior riding instructor and public relations representative at Hidden Creek Ranch, a prestigious guest and dude ranch, which operated in Harrison Idaho until the fall of 2005. I taught private students on a weekly basis and worked with 60 - 100 horses and hundreds of students per year, often in a group setting. Because these people wanted to have fun and get the most out of their riding opportunities in a short time, they helped me to develop a style of teaching that is entertaining, to the point, and suitable for large groups.
Over the last several years I have been studying to become a postural alignment specialist with Egoscue University and in 2014 passed my PAS 1 practical. Because this method has helped me to reinvent my own body so that I can be a better rider for my horse, I want to be able to share this process for making real change with my students.
Also, since organizing the 2012 Centered Riding® Symposium which featured Eitan Beth-Halachmy, I have become actively involved in Cowboy Dressage®, as a student at Eitan's Cowboy Dressage School of Horsemanship and under the training and coaching of Dale Rumens-Partee's Western Sky Horsemanship as a show competitor. As of 2015, I am listed as Clinician, Lessons, Training, and Resource by Cowboy Dressage World. As of April 2016 I earned my status as a Recommended Cowboy Dressage Judge.
Currently I am available to travel worldwide teaching Centered Riding® Open Clinics and Cowboy Dressage® Clinics. Postural Alignment appointments via Skype or in person can be arranged. I am also available to judge Cowboy Dressage® Schooling Shows and Sanctioned Shows. Whether you are a student or an organizer, I look forward to helping fulfill your needs. ~ Elaine